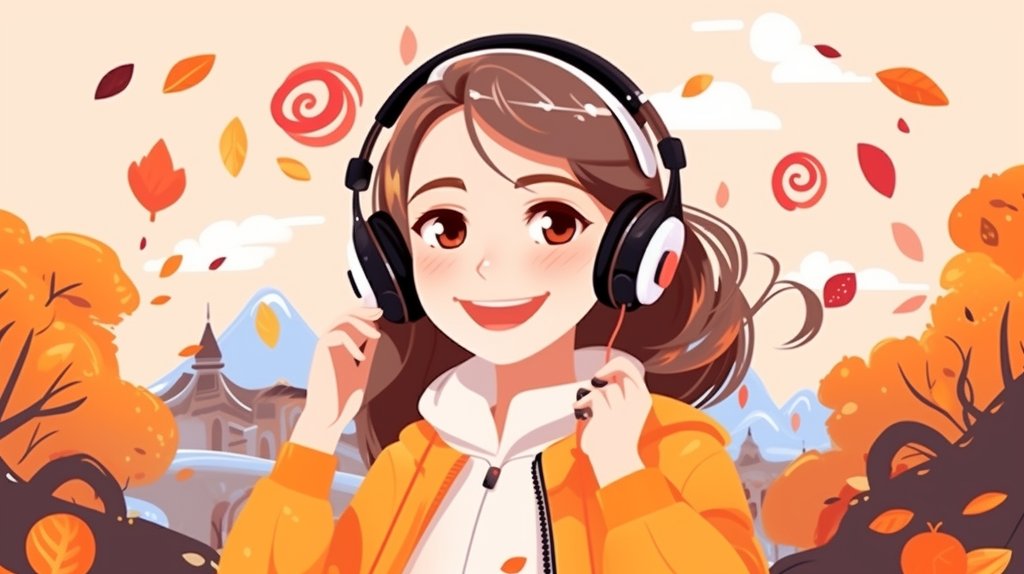 Hello, language enthusiasts! If you're on the hunt for the best apps to learn Mandarin Chinese, you've come to the right place. With the overwhelming variety of apps available, it can be challenging to find the one that suits your needs. But fear not, I've done the legwork for you. Here are the top Chinese language learning apps that come highly recommended by several reputable sources.
1. Duolingo: Learn Chinese For Fun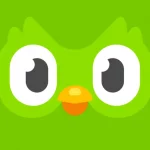 Duolingo, with its 37 million monthly active users, is one of the most famous language learning apps. It offers free lessons in Chinese among 37 other languages. The app uses a game-like interface to make learning fun and engaging. The lessons are broken down into bite-sized units, each containing multiple lessons. The main teaching content of each lesson is in the "Tips" section, which you need to read before taking the corresponding test. The app uses a health points system, so if you make mistakes more than five times, you will fail the test! However, it's worth noting that the content of Duolingo Chinese is not as rich as that of Duolingo Japanese, and the app does contain ads.
2. LingoDeer: Comprehensive Chinese Learning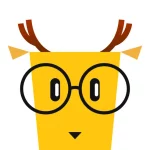 LingoDeer is a language learning app that has been gaining popularity among Asian language learners. It offers a systematic curriculum categorized according to both CEFR indicators and the HSK. The app uses 100% native speaker audio and has a "Review" function designed based on the forgetting curve theory. LingoDeer Chinese course is nicely structured. Each lesson consists of several gamified lessons, two story practices tailored for reading and speaking respectively, and a final tips page that explains all the grammar points in the lesson clearly.
3. ChineseSkill: For Serious Learners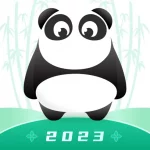 ChineseSkill is a language learning app that focuses solely on learning Chinese. It offers a systematic curriculum with video classes for each lesson. The lessons are arranged vertically and gradually progress from simple to complex. Each lesson has a specific topic and the curriculum is also quite systematic. The app also provides a variety of additional content, including games, pronunciation guides, character drills, and HSK drills.
4. HelloChinese: Ideal for Living in China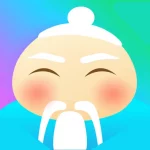 HelloChinese is an excellent app for learners who wish to come to China. Its "immerse" section offers real-life conversations through various daily life scenarios in China. There are multiple albums depending on which type of scenario you'd like to study, for example, "Ordering Food," "Travel," "Transport," etc. Furthermore, one album contains dozens of videos, each corresponding to a specific scenario. The app is suitable for Chinese learners who already have some basic knowledge and hope to practice conversations.
5. HelloTalk: Chat with Native Chinese Speakers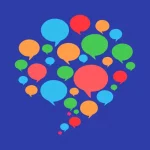 HelloTalk stands out as it allows you to learn a language by using it, that is, chatting with native speakers. It has a large number of users, which means that you have the best chance of finding your ideal language exchange partner. On HelloTalk, you first need to select your mother tongue. After this, you need to set up your target language, Chinese. If you wish to learn more than one language, then a premium subscription is required to select additional languages. The app also offers a variety of tools to facilitate language exchange, including voice-to-text, translation, and correction functions.
6. Du Chinese: Best for Reading Chinese Stories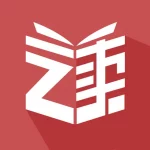 Du Chinese is a Chinese storytelling app that offers many interesting Chinese stories with corresponding audio recorded by native speakers. Each Chinese character in the texts is marked with pinyin, which you can toggle on or off. The stories are categorized by level, ranging from Newbie to Master. Each story is also categorized by topic, such as "Life," "Fantasy," "Culture," etc. The app also provides a dictionary function. If you don't know a word, you can tap it to see its meaning. The app is free to download, but to access all the stories, you need to subscribe.
7. Pleco: The Best Chinese Dictionary App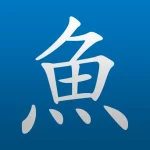 Pleco is a comprehensive Chinese dictionary app that provides pronunciation, word formation, and example sentences for each entry. It also offers stroke order diagrams of characters and includes handwriting input and OCR as possible search methods. Pleco is more than just a dictionary. It also offers flashcards, text reader, document reader, and even a screen reader. The app is free to download, but some features require in-app purchases.
8. Skritter: Best for Learning how to write Chinese characters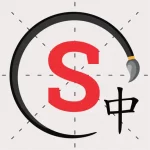 Skritter is one of the biggest challenges of learning Chinese is mastering the writing system. There are thousands of characters to learn, each with its own stroke order, pronunciation, and meaning. Skritter is an app that helps you learn how to write Chinese characters with ease and fun. It uses a spaced repetition system (SRS) that adapts to your learning pace and shows you the characters you need to review at the right time. It also has a handwriting recognition feature that gives you instant feedback on your strokes and corrections if you make mistakes. Skritter also has audio recordings of native speakers, definitions, example sentences, and mnemonics for each character. You can choose from various word lists based on your level, textbook, or HSK exam. Skritter is a paid app, but it offers a 7-day free trial and a 50% discount for students.
9. FluentU: Best for learning Chinese through immersive videos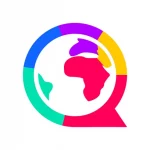 If you want to learn Chinese in a natural and engaging way, FluentU is the app for you. FluentU lets you watch authentic videos from Chinese TV shows, movies, commercials, music videos, and more. It has interactive subtitles that let you tap on any word to see its definition, pinyin, example sentences, and related words. You can also adjust the speed and difficulty of the videos to suit your level. FluentU also has quizzes and flashcards that help you review what you've learned from the videos. You can track your progress and earn badges as you complete lessons. FluentU is a subscription-based app, but it offers a 14-day free trial.
10. The Chairman's Bao: Best for reading adapted texts in Chinese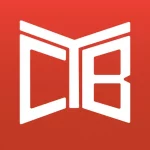 Reading is one of the best ways to improve your vocabulary, grammar, and comprehension skills in Chinese. But finding suitable reading materials can be hard, especially if you're a beginner or intermediate learner. That's why The Chairman's Bao is a great app for reading in Chinese. It's an online newspaper that publishes original articles in simplified Chinese on various topics such as culture, society, politics, sports, and entertainment. The articles are graded according to the HSK levels (from 1 to 6+) and have audio recordings by native speakers. You can also access a built-in dictionary, grammar notes, keywords, idioms, and exercises for each article. The Chairman's Bao is a paid app, but it offers a 7-day free trial.
11. Drops: Best for learning Chinese vocabulary with gamification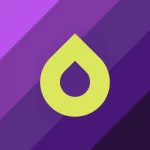 Vocabulary is the foundation of any language learning journey. But memorizing words can be boring and tedious. That's why Drops is a fun and effective app for learning Chinese vocabulary. Drops uses colorful illustrations, animations, and sounds to teach you words and phrases in various categories such as food, travel, animals, hobbies, etc. It also uses gamification elements such as timers, levels, streaks, and rewards to keep you motivated and engaged. You can learn up to 2,000 words in Drops with just 5 minutes a day. Drops is a free app with some premium features.
12. italki: Best for speaking Chinese with native speakers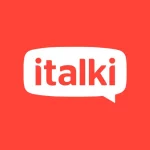 Speaking is one of the most important skills to master in any language. But finding opportunities to practice speaking Chinese can be hard if you don't live in a Chinese-speaking country or have access to native speakers. That's why italki is an amazing app for speaking Chinese with native speakers. italki is an online platform that connects you with thousands of professional teachers and language partners from all over the world. You can book one-on-one lessons with teachers who can tailor their lessons to your needs and goals. You can also find language partners who can chat with you for free and help you improve your fluency and pronunciation. You can choose from different formats such as video calls, voice calls, messages, or corrections. italki is a paid app, but it offers a $10 credit for your first lesson.
How to use apps to learn Chinese
Apps are a great way to learn Chinese on your own, but they are not enough by themselves. You also need to have a clear goal, a consistent routine, and a variety of resources. Here are some tips on how to use apps to learn Chinese effectively:
Set a realistic and specific goal for your Chinese learning. For example, you can aim to pass a certain level of the HSK exam, or to have a conversation with a native speaker on a certain topic.
Choose the apps that match your goal, level, and learning style. You don't need to use all the apps I mentioned in this article. Just pick the ones that suit your needs and preferences. For example, if you want to focus on writing characters, Skritter is a good choice. If you want to improve your listening skills, FluentU is a good option.
Make a study plan and stick to it. Decide how much time you can spend on learning Chinese every day, and when and where you will do it. For example, you can use Drops for 5 minutes in the morning, Skritter for 10 minutes during lunch break, and FluentU for 20 minutes in the evening. Try to make learning Chinese a habit and part of your daily routine.
Review what you learn regularly. Apps can help you learn new words and grammar points, but you also need to review them frequently to make them stick in your memory. You can use flashcards, quizzes, or games to review what you learn from the apps. You can also use apps like Anki or Pleco to create your own flashcards based on your needs.
Try different app stores to download apps. If you are in China, you might not have access to app stores such as Apple's App Store or Google Play to download those apps. In this case, you can try searching these apps from a Chinese app store. Alternative, you can choose one of the best VPNs for China (search for VPN推荐 in Chinese) to visit app stores that are not otherwise available in China.
Use other resources to supplement your learning. Apps are not enough to make you fluent in Chinese. You also need to expose yourself to authentic Chinese content and practice speaking with real people. You can use apps like The Chairman's Bao or Duolingo Stories to read interesting articles or stories in Chinese. You can also use apps like italki or Tandem to find language partners or tutors who can help you practice speaking and correct your mistakes.
Conclusion
Learning Chinese can be a rewarding and enjoyable experience with the right tools and methods. Apps are one of the best ways to learn Chinese on your own time and pace. They can help you learn new words, improve your skills, and expose you to authentic content. I hope this article has given you some ideas on which apps to use for learning Chinese. Of course, you don't need to use all of them. Just pick the ones that suit your level, style, and goals. And remember, the best app is the one that you use consistently and enjoyably. Happy learning!