What's the Best VPN for China in 2019 (Free and Paid)?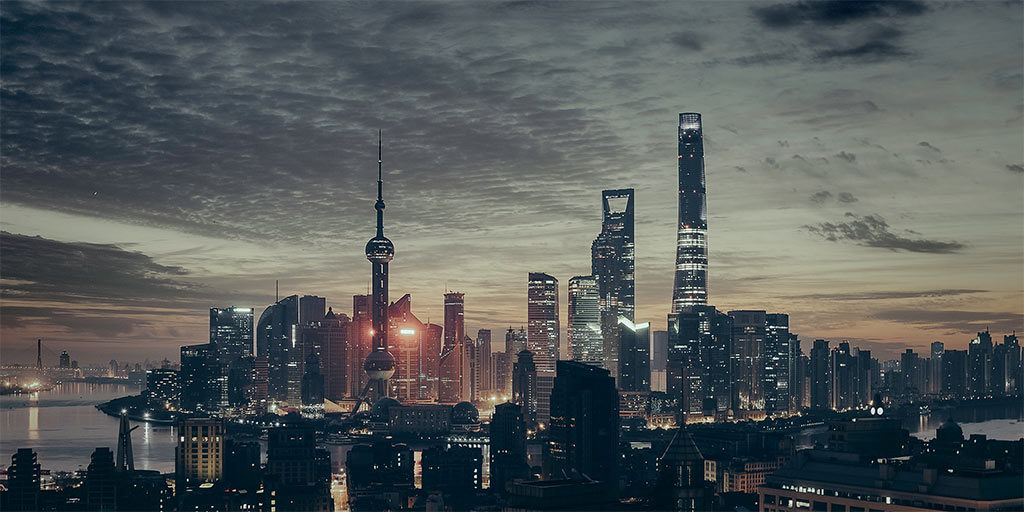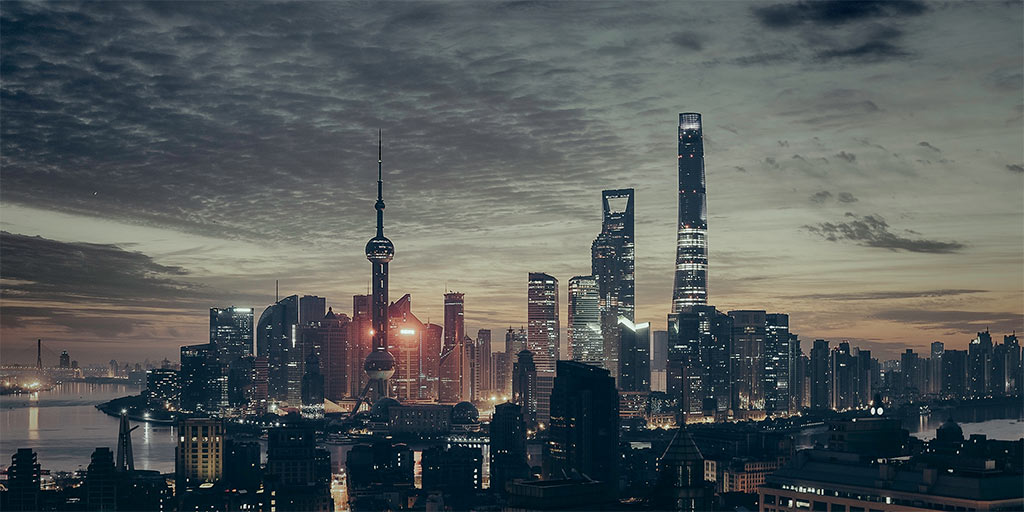 If you are an expat living in China, I bet you understand what a VPN is and what a VPN is used for. If you haven't been to China and are planning to do so, let me suggest you get familiar with this word: VPN.
Why You Need a VPN in China?
Here's the fact: in Mainland China, the Internet is censored. You might be able to enjoy a very high speed Internet connection, but you can't just open your web browser and visit websites such as Google, Twitter, Facebook, YouTube… and the list goes on. Those sites, no matter how popular they are, are blocked in China.
But people really need to use Google for search, use Facebook to post their cute pictures taken in China and use Twitter to see what's going on, right? How do they do it in China?
The most popular way of unblocking websites in China is using a VPN.
To my understanding, VPN, or Virtual Private Network, was not originally designed for unblocking websites. It was created mainly to increase online security. But soon people found out that a VPN can be used to bypass Internet blocking! Therefore, in China, if you talk about VPN, most people will think about unblocking websites, not Internet security.
But using a VPN in China is not as easy as you thought.
Why Using a VPN in China Is Tricky?
I have an expat friend who is a tech-savvy guy and he began to work in China about one year ago. He knew about the importance of a VPN in China and decided to build one for himself. So he set up a OpenVPN server in the US and started using it in China. His OpenVPN server worked fine for about a couple of weeks. Then, one day suddenly it stopped working. What happened? His VPN was detected and blocked.
So, the so called GFW (Great Firewall of China) is "smarter" than you think. Not only can it stop you from visiting blacklisted websites, it can also detect VPN traffic and then block it.
You can't just sign up for a popular VPN service from outside of China and hope you can use it in China. It might not work at all.
But what should I do?
Actually although VPN traffic are heavily blocked and disrupted in China, some VPN service providers have managed to figure out ways to bypass VPN blocking and provide a relatively stable and reliable VPN service for users in China.
I guess many well-known VPN providers think dealing with China's VPN blocking is too much pain and they just gave up after their service was blocked or disrupted. However, there're some VPN companies that have decided not to lose the China market and they have been spending a lot of time fighting with China's VPN blocking. As a matter of fact, some VPN providers even invented special VPN technology just to bypass China's VPN blocking. Believe me, it's not a easy job.
What Are the Best VPNs for China?
If you ask people in China to recommend the best VPN, you might get different answers. However, it's a common knowledge that many well-known VPN does NOT work in China. For those that work OK in China, sometimes you might still run into problems such as dropped connections, slow speed etc., but since they have a team dealing with China, most of the time the issues can be resolved quickly.
Based on my experience, I'd say having one VPN account might not be enough if you live in China. You might need to sign up at least two VPN accounts so that you always have a backup service if the other one fails.
I've personally tried a number of VPN services in China. Based on my own experience, I'd recommend the following VPN services for use in China:
What Are the Best FREE VPNs for China?
When it comes to VPNs, we all know that there're many VPNs that you can use for free. Some of them has a data limit (for example, you can use it for free for 500 Mb of data per month), while others are completely free.
Is there any free VPNs currently working well in China?
Well, based on my own experience, the answer is sadly no. Although a few years ago you could still use some of the free VPNs to bypass Internet blocking in China, since 2017, the Chinese government became much tougher on blocking VPNs and the free VPNs are the first victims of this VPN crackdown.
Therefore, if you need to use VPNs heavily in China, I don't recommend relying on free VPNs, because they are not very reliable these days.
However, if you wan to try your luck with free VPNs or want to have a free VPN around as a backup option, you can consider the following ones:
Again, these free VPNs might not work well in China. For serious VPN users, you might want to consider using a paid VPN service.
What Are the Best Paid VPNs for China?
Based on my own experience, as well as recommendations by some other VPN testing services based in China, below are some of the best VPNs for China (all of them are paid VPNs):
No. 1: ExpressVPN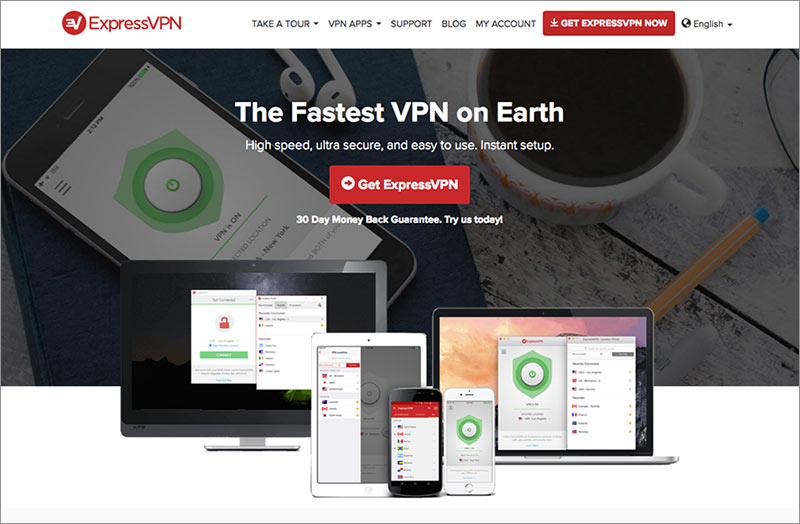 Many VPN review websites have listed ExpressVPN as the best VPN for China. I think there must be some good reasons for that.
ExpressVPN offers 136 VPN locations from 87 countries. For VPN users in China, I recommend ExpressVPN's Hong Kong servers, which turned out to be the fasted ones and the most reliable ones.
I've heard that ExpressVPN uses some special technology on their Hong Kong servers to make them not easy to get detected or blocked by China's Great Firewall.
ExpressVPN supports VPN protocols such as OpenVPN(TCP, UDP), L2TP-IPsec, SSTP and PPTP. For me, I'd let ExpressVPN"s software automatically pick one for me, because the software knows I'm using it from China and can pick the best protocol for me.
There's no limit on bandwidth, server switches or speed for ExpressVPN. It has a zero logging policy, which means your online activities are not recorded, so your privacy is protected.
Most VPN providers has a limit on the number of simultaneous VPN connections. This number for ExpressVPN is 3, meaning you can connect to ExpressVPN's service on up to 3 devices at the same time.
ExpressVPN allows torrenting and P2P file sharing. Actually I found ExpressVPN is probably the best choice for torrenting. I found many other VPN providers don't allow this kind of traffic (to stay away from trouble I guess), but ExpressVPN always gives you a very fast torrenting speed.
ExpressVPN offers a 30-day money-back guarantee, which means you can test it out for a month. If you don't like it, you can get your refund.
ExpressVPN provides VPN software for desktop computers (Windows, Mac and Linus) and VPN apps for mobile devices (iPhone, iPad, Android phones and Android tablets). It can also be set up on a compatible router so that all connected devices can share the same VPN. This way you can use your ExpressVPN account on more than 3 devices at the same time.
Below is the pricing info for ExpressVPN.

No. 2: NordVPN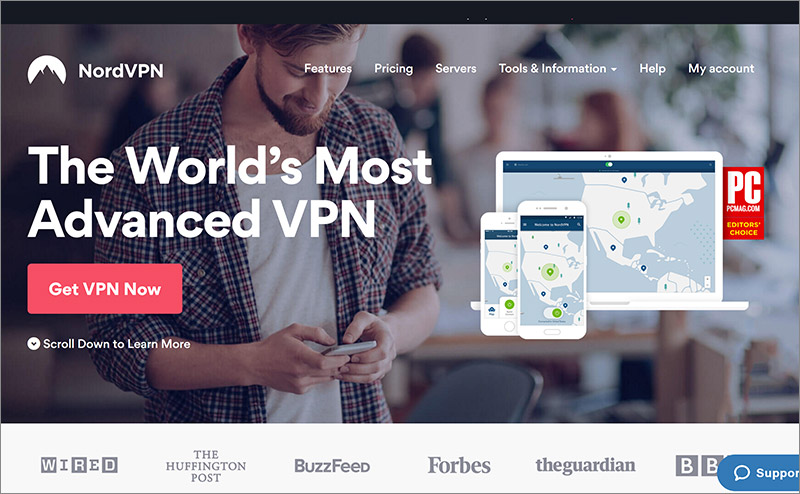 NordVPN is a popular VPN provider based in Panama. This VPN provider has been recommended by some tech media such as the PC Magazine (it's PCMag's Editor's Choice for VPN). It appears to me that NordVPN started expanding to China very recently. They have starting offering features such as VPN obfuscation to deal with China's GFW blocking, which is currently on their Windows software (Mac users might have to wait for this feature).
NordVPN owns 1044 servers in 57 countries. For VPN users in China, I'd suggest connecting to NordVPN's Hong Kong or Japan servers with obfuscation turned on for the best speed.
NordVPN provides free VPN software/app for Windows, Mac, iOS, Android and routers. NordVPN supports VPN protocols such as OpenVPN, IKEv2/IPsec, PPTP, SSTP, L2TP/IPSec.
The best way to use NordVPN from China is to use its Windows desktop software and connect to NordVPN's obfuscated servers such as those in Hong Kong. VPN obfuscation is a special method to hide VPN traffic from censorship such as the GFW and it worked pretty well with me on my Windows 10 computer. Unfortunately NordVPN's Mac software doesn't support obfuscated servers yet.
From my experience, NordVPN is quite stable and its speed is very fast.
NordVPN allows 6 simultaneous connections. This VPN provider does allow torrenting and P2P file sharing. It has a no-log policy so your internet activities won't be recorded.
Below is the pricing info for NordVPN's different packages. If you click on our link below, you will get a discount price of $3.29 per month (if you pay for 2 years).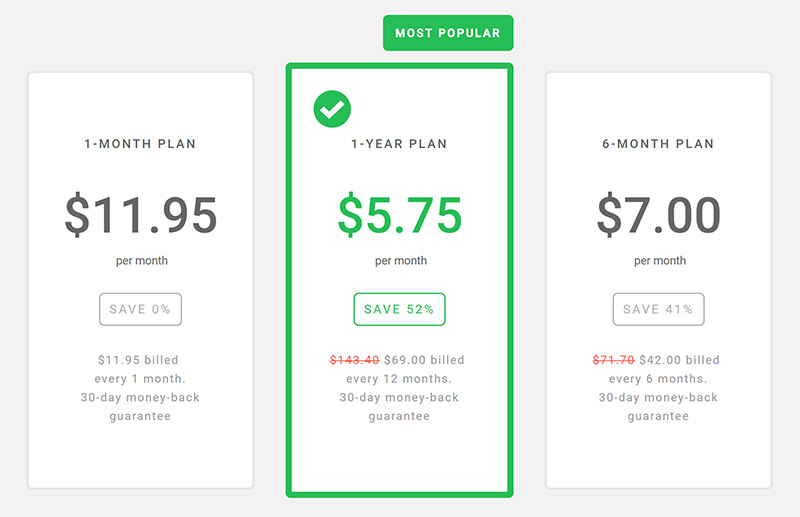 No. 3: VyprVPN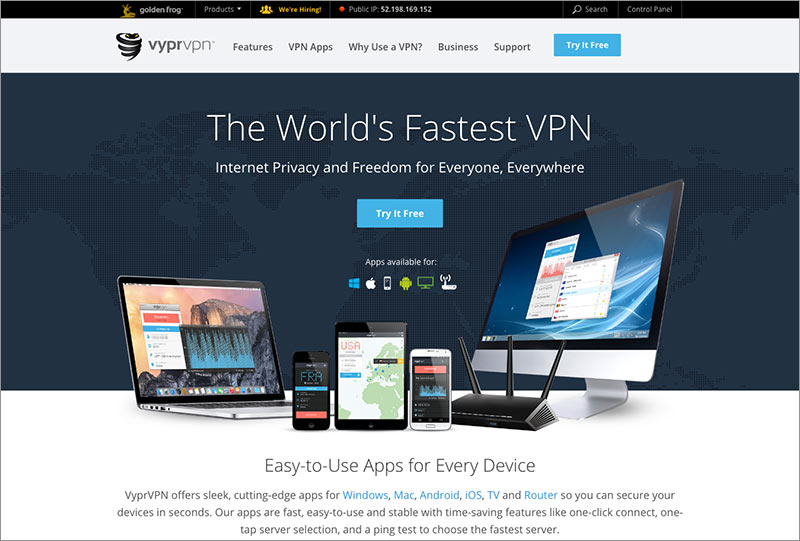 VyprVPN is also a very well-known VPN provider. I believe this provider has a lot of experiences dealing with VPN problems in China. They even created a special VPN protocol called Chameleon, which is a modified version of OpenVPN and designed for a single purpose: bypassing VPN blocking from countries like China.
VyprVPN offers three different packages: Basic, Pro and Premier. Only the Pro and Premier package supports Chameleon VPN, which in my opinion is a must-have for users in China. If you decide to sign up, please make sure to choose the Pro or the Premier package.
VyprVPN owns 700+ servers in 50+ global locations with 200,000+ IPs. For users in China, I'd suggest connecting to VyprVPN's Japan server for the best speed. If you need to connect to a U.S. server, I'd suggest choosing its Los Angeles or San Francisco servers.
VyprVPN provides free VPN software/app for Windows, Mac, iOS, Android and routers.
VyprVPN supports VPN protocols such as PPTP, L2TP/IPsec, OpenVPN (160-bit & 256-bit) and Chameleon, which is VyprVPN's modified OpenVPN protocol to bypass VPN blocking from countries like China.
When I use VyprVPN from China, I always choose the Chameleon protocol because this protocol will make the VPN connection less likely to get detected by my China ISP and then get blocked.
From my experience, VyprVPN is quite stable and its speed is very fast.
VyprVPN does allow torrenting and P2P file sharing. For simultaneous connections, its Basic package allows 2; its Pro package allows 3 and its Premier package allows up to 5 devices.
Below is the pricing info for VyprVPN's different packages: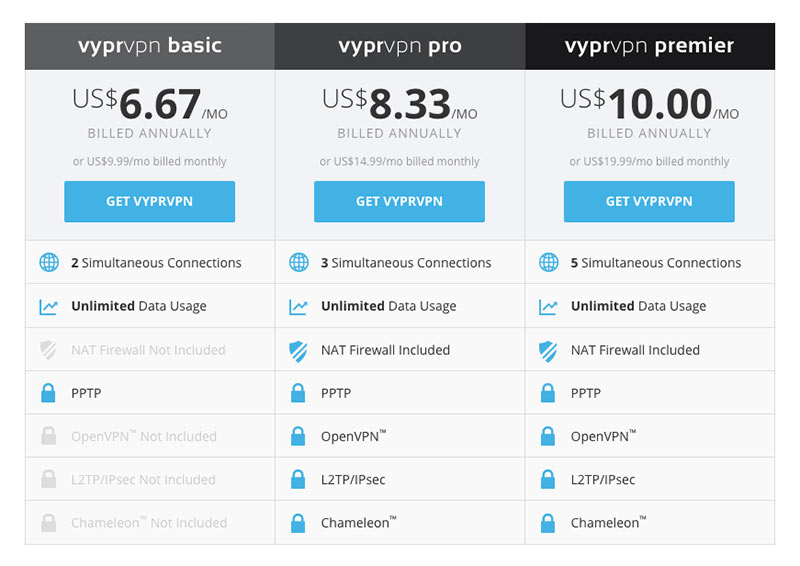 No. 4: PureVPN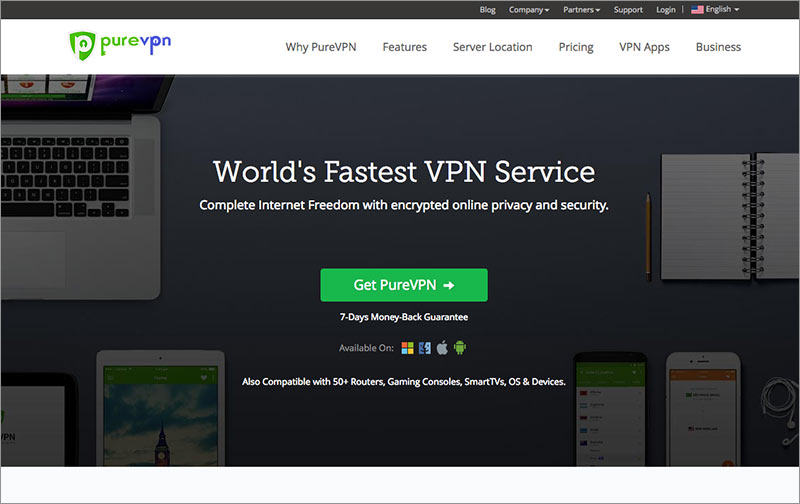 PureVPN is a big VPN provider. Unfortunately its main website is blocked in China. Therefore, you might need to sign up its VPN service from another country or use another VPN or proxy to visit its website from China. That sucks. However, after going through the signup process and having installed PureVPN's software or app, you are ready to use it without the need of another VPN or other unblocking services.
PureVPN owns 500+ servers, located in 180 locations and 141 countries. When used in China, Japan is probably the best server location choice. If you need to connect to a U.S. server from China, you'd better choose one located in the West Coast, such as Los Angeles or San Francisco.
One interesting thing about PureVPN is that it also has a couple of VPN servers located in China. Why would you need a China server when you use PureVPN from China? No, usually you wouldn't need it, and they are no good for unblocking websites in China. However, if you want to access China-only contents such as online videos from Youku etc. from outside of China, you can connect to PureVPN's China server and pretend to be visiting websites from China. This way you can bypass some China websites' geo-blocking.
One nice feature of PureVPN is that its desktop software can operate in different modes, one of which is "I want INTERNET FREEDOM". This mode is the one for unblocking websites. In addition, in PureVPN's server list, a number of servers are marked as "Optimized for China", which suggests PureVPN also has quite some experiences dealing with China's GFW.
PureVPN supports VPN protocols including OpenVPN, PPTP, SSTP and L2TP/IPSec. P2P/ File-sharing is allowed with PureVPN, but only on specific selected servers.
PureVPN allows users to connect to up to 5 devices at the same time and offers a 7-day money back guarantee.
Based on my experience, PureVPN is stable and fast (if not super fast) in China.
Compared to other VPN services, PureVPN's price is at the low end. Below is the pricing info for PureVPN's different packages:

Tips for Using VPN in China:
1. Have a Backup VPN
As I mentioned earlier, VPN traffic often gets detected and blocked in China. Even with the VPN services I recommended, sometimes you might still experience a short downtime. That's why I suggest you get at least two VPN accounts. You can use a paid VPN as your primary VPN and also maintain a free VPN account as the backup.
2. Try Before You Buy
Most VPN services offer a free trial period or comes with a money-back guarantee. You should take advantage this kind of offers to try the VPN service before a long-time commitment. When you try out a VPN, make sure you test its speed and reliability.
3. How to Test VPN Speed
On a desktop computer such as a Windows or Mac, you can visit speedtest.net to test your connection speed. Do one test without VPN connected and another after the VPN is turned on. Compare these two speeds to see how fast this VPN can offer. Please note that in most cases your Internet speed will be slower when you are connected to a VPN. That's normal. However, you should make sure the VPN speed is acceptable.
4. How to Verify VPN Is Working
When you connect to a VPN server, your IP address will be changed to a different IP address. After you're connected to VPN, visit https://dnsleaktest.com/. That site will tells you your current IP address as well as the location for this IP address. If your VPN is working, you should see a different IP address and the location should match the VPN server's location. In addition, you can visit blocked websites such as Google and Facebook to verify your VPN is working.
5. Is Using a VPN in China Legal?
In recent years, the Chinese government made it clear that it's illegal to sell VPN services in China without approval. Also, there were a few cases in which some people (all Chinese citizens) got into legal trouble for using a VPN in China. Therefore, even if it's not clearly stated that using a VPN is illegal in China, you should know that using a VPN is not encouraged by the Chinese government. You can definitely use a VPN on a daily basis in China. Just keep in quiet. It might be a good idea not to talk about it too much in public.
Conclusion:
Using the Internet in China is quite painful because many websites are blocked. You need to have a good and reliable VPN service to bypass China's Internet blocking. Choosing a VPN for China is also tricky because unless you're already in China, you can't tell which VPNs work well in China and which ones don't. Based on my experiences using VPN in China, I recommend the following VPN providers: